Bar code scanner & NFC reader
Seamless integration with HF RFID readers, NFC and different types of 1D/2D Barcode Scanner that is able to scan barcodes in both indoor and outdoor environment. Often used in various ticketing and logistics applications.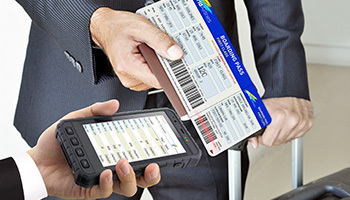 Smart Card Reader
Smart Card Reader is used for a wide range of applications where information security is a priority. The device securely inputs the sensitive data from ID card and guarantees the safety and confidentiality of information.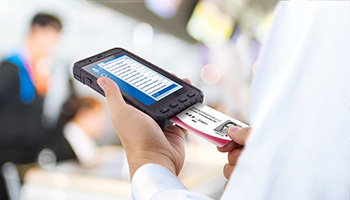 Fingerprint Scanner
In the areas where the work content varies by confidentiality degree, the importance of information security arise. Fingerprints taken using the handheld device provide access for the information only to authorized personnel, significantly improving information management system on the field.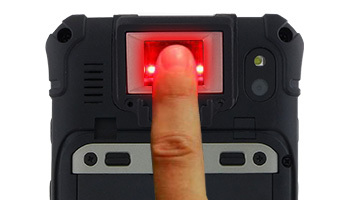 Rugged industrial
Rugged handheld devices are built to withstand the harshest industrial conditions – meaning frequent drops, shocks, vibration, and dust are no match for these powerful PDA and tablets. With a fanless thermal design and a high-performance Intel CPU or battery saving ARM processor, these products comply with MIL-STD-810G standards and are widely used in the various rugged industrial environments.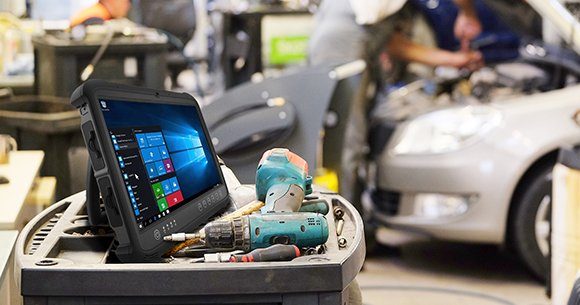 Healthcare Grade
Certified healthcare solutions play an imperative role in streamlining hospital operations and improving patient care with features that enable instant data sharing and accurate image reproduction. Different data capture features such as NFC- and bar code reader as well as antimicrobial housing is important features. Plus, they are customizable to suit varying healthcare environments.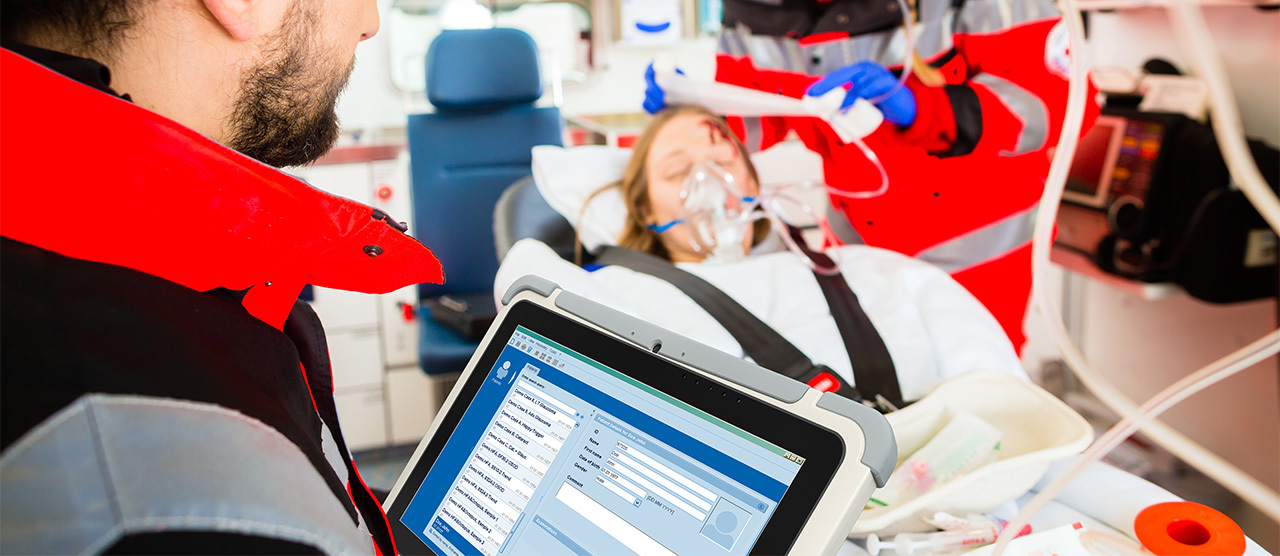 Warehouse & Logistics
For in-vehicle installations, methods like RAM mount or VESA is often used. Sometimes with ability to temporary disconnect the device and use as handheld. Power instability and spikes during start-up and shutdown needs to be considered and a solution to ensure stable performance is critical. Also considering low and high temperatures, commuting freezer area and regular ambient temperature storage areas. Furthermore, devices installed on forklifts must be rugged enough to withstand all-day vibrations that occurs from the small, hard wheels.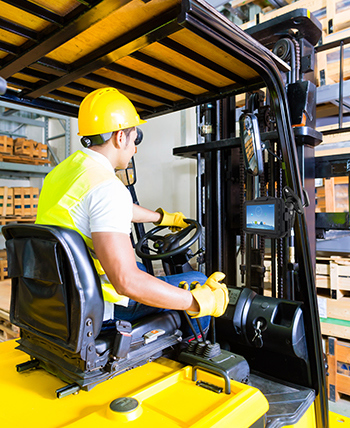 Military grade
The MIL grade tablet series all have IP-sealed housing and different MIL-STD-810 and MIL-STD-461 approval to withstand the rigors of outdoor environments. MIL-DTL-38999 connectors for I/O and power enables smooth integration to existing military equipment. The sunlight readable and NVIS display, touchscreen and physical user-defined buttons add extra convenience for data input and operations even when wearing gloves. Also, robust communications anytime and anywhere is important.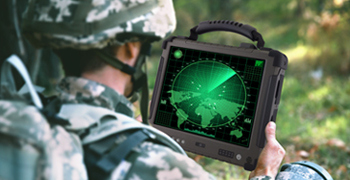 ---